Project developer, Eastwood Snowmass Investors, envisions a revitalized local community commercial hub where residents and visitors connect, work, dine, live, and access essential services. The Snowmass Center redevelopment goals are focused on creating a place that reflects community values, opens new opportunities for local small businesses to thrive, and improves the connectivity of bus transit and pedestrian access.
SNOWMASS CENTER SITE PLAN ELEMENTS
Residential housing and commercial site plans for the Snowmass Center include:
Commercial
58,433 net sq. feet of leasable commercial space (40% increase in leasable commercial space compared to today)
Improvement in service and delivery spaces – (3) loading bays providing direct access to tenant spaces
Underground service corridor
Residential
64 free-market, multi-family, residential units
11,346 sq. feet of restricted-residential, multi-family (10 units), representing 31% more restricted housing than is required.
Parking
Commercial parking that meets 100% of the code requirement
Ground-floor retail parking: 64 surface-level parking spaces
New underground structure
Residential parking that averages two spaces per unit
Transit and Connectivity
Van and Shuttle drop-off independent of vehicle traffic
New transit center
Sidewalk and trail connections
½ Acre public park
Our community-focused plan combines the best of mountain living with revitalization strategies designed to:
Support the Town's best interests as stated in the comprehensive plan
Rejuvenate community-service facilities in the Snowmass Village core
Enhance local services to better meet the needs of residents and visitors
Strengthen the fabric of our community with a Main Street neighborhood feel
Provide new opportunities for community-friendly commercial ventures
Offer a range of housing options for a variety of residents
Improve public spaces and integrate transit systems
Focus on community-based business
A more socially cohesive community, with communal spaces to draw people together, including:
A vibrant, beautiful Main Street
A place to meet neighbors for coffee, shopping, or a walk
Open spaces for gathering to enjoy the beauty of the outdoors
A new 1/2-acre community park
Economic development opportunities for an expansion of services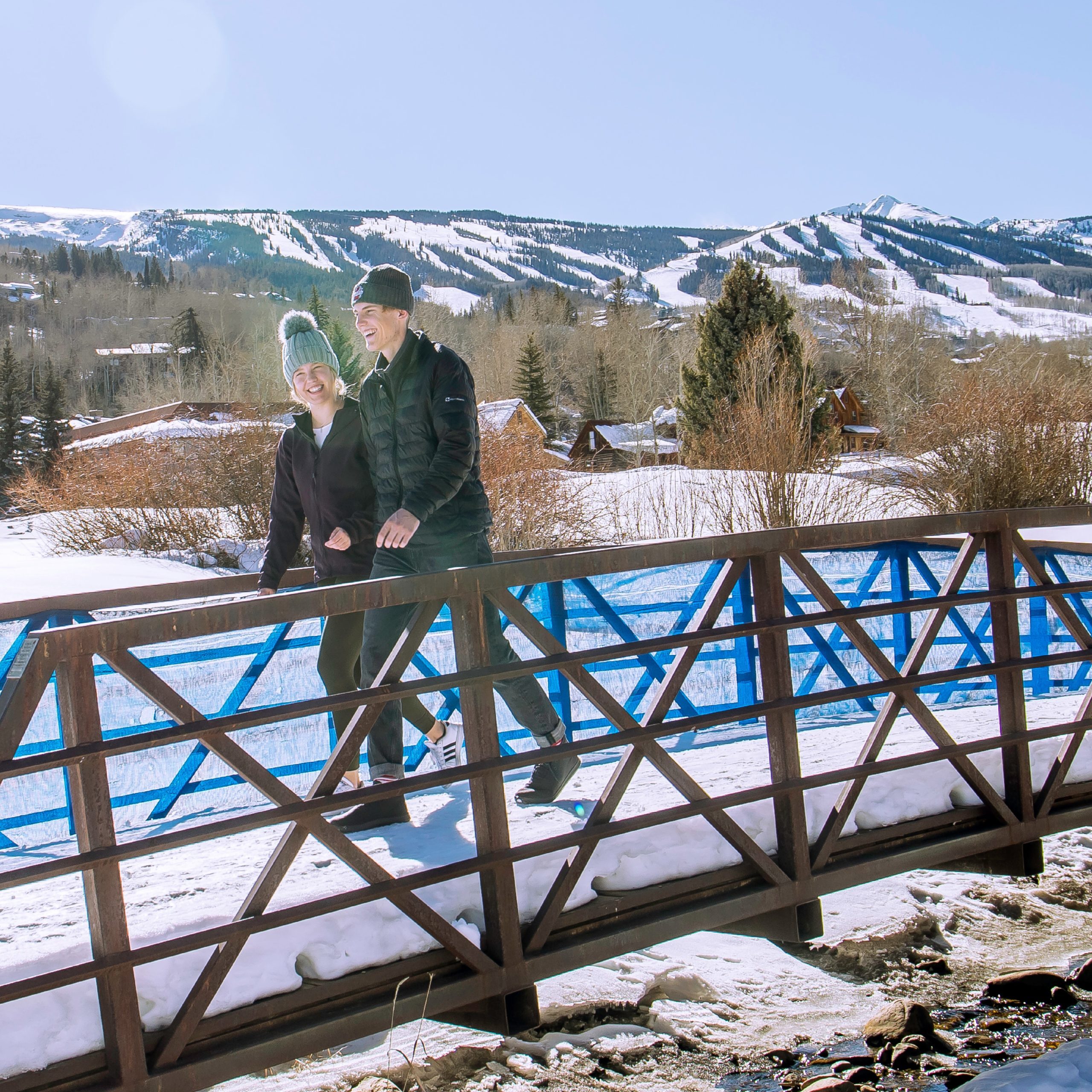 Better connectivity and mobility, resulting from:
A redesigned transit center for safe bus routing connected to the Main Street
Easy access to transit that connects to other village areas and outdoor spaces
Preservation of dedicated open spaces
New community infrastructure to expand pedestrian access
Trail network improving recreation connectivity
Addition of sidewalks throughout
A dynamic plan for construction phasing that aims to:
Retain community services with minimal disruption (Including postal service and grocery store access)
Housing options appropriate for Snowmass, including:
A diverse range of configurations for singles, families, and retirees.
Improved storm water runoff management for better environmental stewardship and resiliency, including:
A new water treatment and drainage system to improve the Brush Creek watershed
A multi-tiered water-quality delivery system to enhance the environmental health of Brush Creek